100% Organic Cold-Pressed Juices & Lemonades
Savor each sip of these organic cold-pressed juices.
100% Organic Cold-Pressed Wellness Shots
Fortify your digestive health, immune system, and energy levels.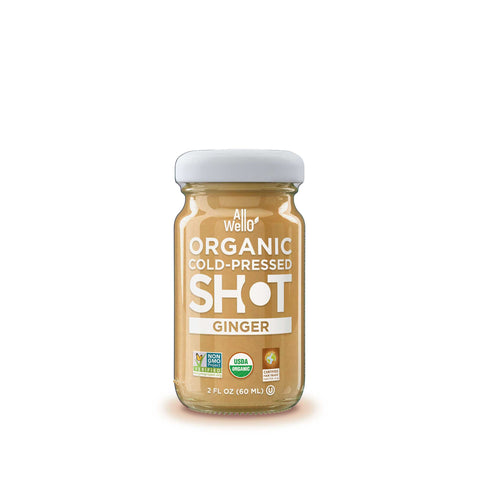 100% Organic Cold-Pressed Juices
The finest properties for your utmost care.
Organic and All Natural Because You Come First
Every customer at AllWellO is like family, and we want nothing but the best for you. That's why we make our juices and shots from organic fruits and vegetables, not concentrates. Cold-press juices & shots are filled with nutrients and fiber, without added sugars or additives! You can detox and energize your body naturally with our healthy shots and juices.
Our Commitment to Excellence
Cultivating a healthier future through transparency and quality.
Entirely derived from plants, no animal ingredients.
Completely free from synthetic chemicals, pesticides, and additives.
This product is produced without the use of genetically modified organisms
This product contains no additional sugar or sweeteners.
No animal products or by-products, suitable for a vegan lifestyle.
Natural extraction method without heat or chemicals, retaining nutrients and flavors.
Contains no gluten, suitable for those with gluten sensitivity or celiac disease.
Kosher food, ensures adherence to specific preparation and ingredients.
promotes ethical practices and ensures fair treatment for producers
Fuel Your Day with the Energy Superfood Smoothie
Elevate your energy levels with this delicious smoothie pouch packed with a powerful combination of energizing ingredients.
Organic Superfood Smoothie Pouch
Convenient and nutritious way to fuel your day.
Good for You, Good for the Farmers, Good for the Planet.
Certifications of Integrity: Recognitions and Standards Upholding Our Quality.
The USDA is a government agency responsible for overseeing agriculture, food safety, environmental conservation and rural development.
NON GMO refers to products that do not contain genetically modified organisms, providing consumers with natural options.
Fair Trade promotes ethical practices by ensuring fair wages and working conditions for producers in developing countries.
Kosher refers to food products that adhere to the dietary laws and regulations of traditional Jewish customs.
From the AllWellO Fan Club
AllWello juices are outstanding!!! They blow the competition out of the water! I drink 1 or 2 green juices every day as well as a berry juice every couple of days as a treat/ dessert. Both juices are absolutely delicious. I am officially addicted!!! Thank you AllWello♥️
The BEST Ever! I am going Raw, Vegan and have been searching for cold pressed juices.
Who knew juice could be this good! Amazing flavors! Berry and Tropical make you forget about dessert and Go Green has a nice light apple taste! Curbs any craving for sweets!
Amazingly good! Taste is great! I was looking for an easy way to get more fruits and vegetables in diet and have found the perfect solution
Laura A.
September 25, 2020
The best!! Only giving it 5 stars because 10 isn't an option!!
This juice tastes like homemade. I'm OBSESSED with GO GREEN - sooo well balanced!
Great source of fruit and veggies! My kid loves it! My son and I love the drink! He's 5, and he always asks for it!
As Seen On
Featured in trusted media and recognized industry sources.